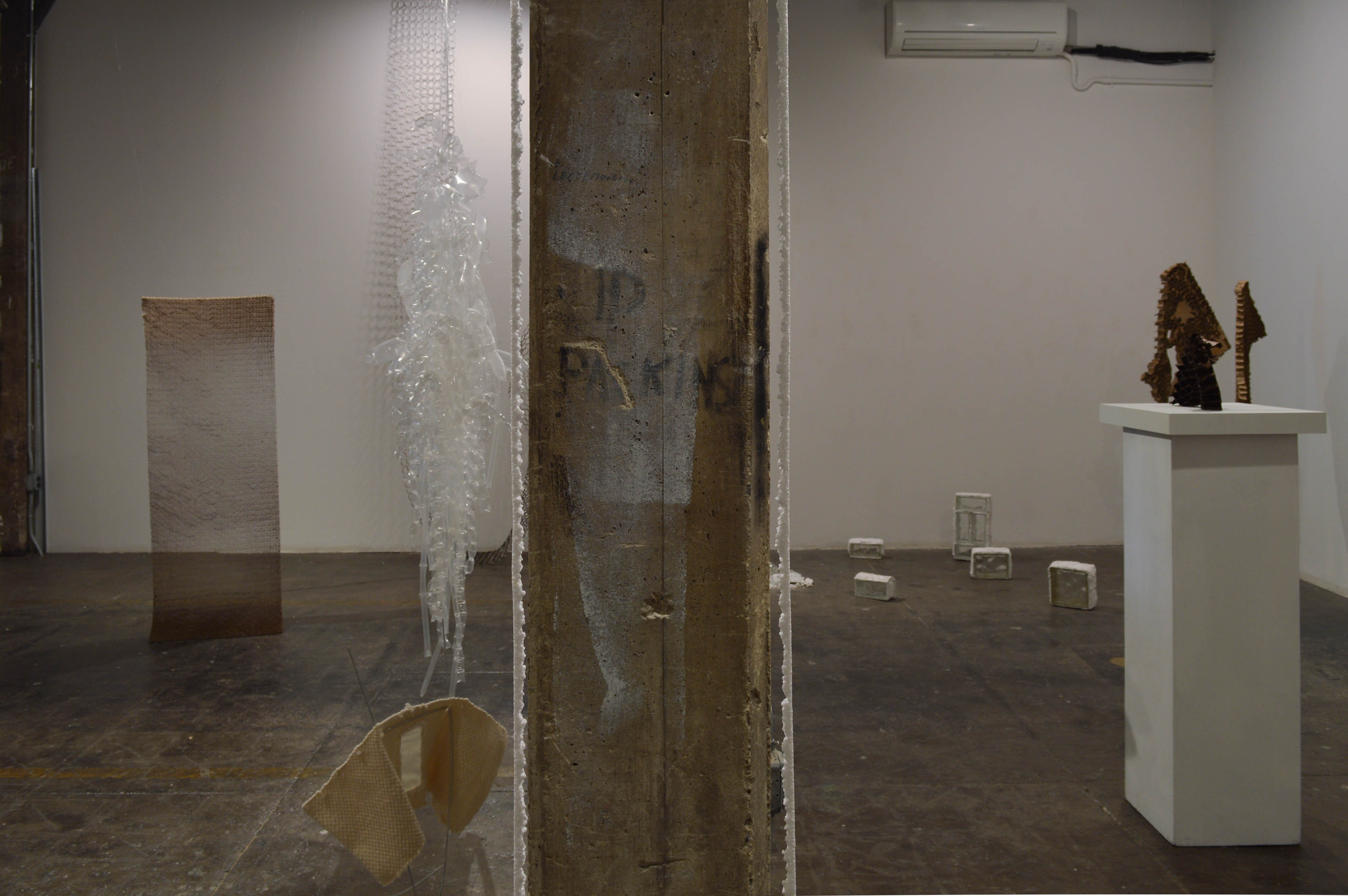 Void Fill

Artists: Samantha M. Connors, Cynthia Reynolds
Curator: Danielle Degon

AUTOMAT Collective | Philadelphia, PA. October 2020.
Through laborious processes of trimming, weaving, and peeling, Cynthia Reynolds and Samantha M. Connors turn single-use materials into works that ask of themselves, "What is my purpose?", "Where do I belong once my purpose has been served?", and "Am I bound to the space which asks to be filled?". The sculptures included in this exhibition—created from cardboard, plastic, dryer sheets, metal ties, Styrofoam, and wool—recontextualize materials that typically occupy unfilled space and reveal their potential for subjecthood.

Cynthia Reynolds and Samantha M. Connors explore the limits and expectations of mass-produced materials intended to protect, block, and fill negative spaces. Whether through Reynolds' delicately picked-apart cardboard sculptures or Connors' translucent woven structures, one's perception of the ubiquitous objects are altered. In Void Fill, overproduced objects are given a new context that allows viewers to contemplate their own existence and construction of self within a culture of overproduction.